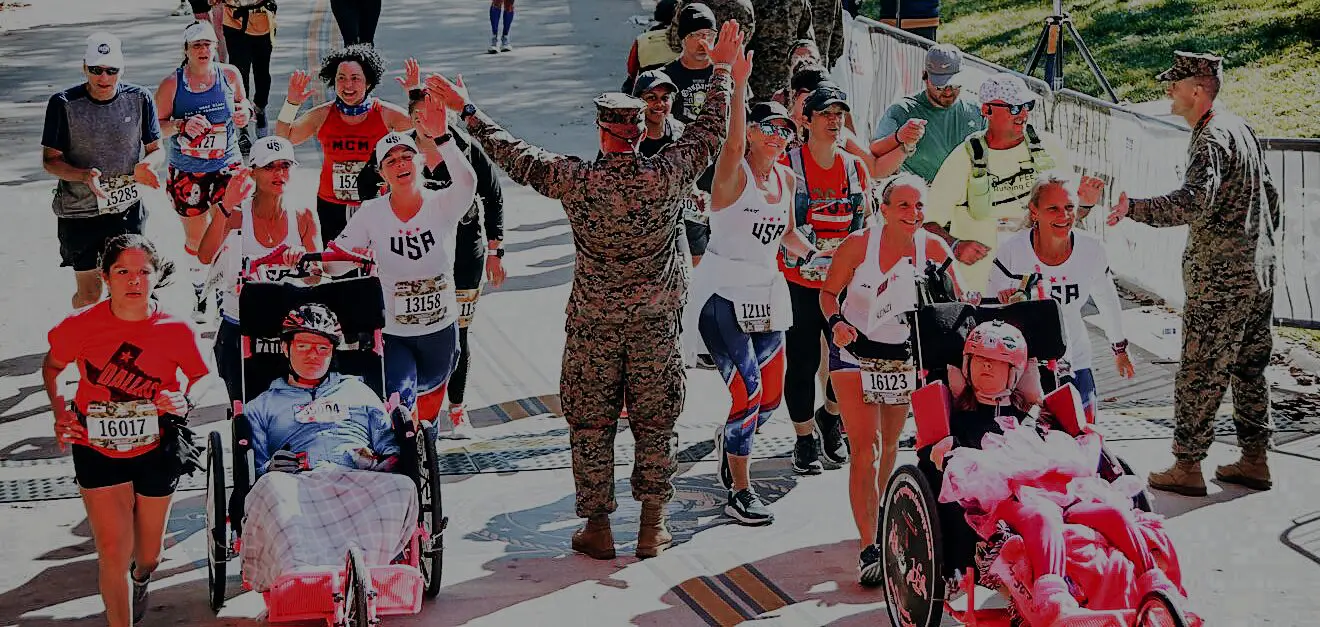 // YOUR MISSION
Conquer 26.2 miles across our nation's capital in the name of inclusion.
Every year, we paint Washington D.C. pink and black at the Marine Corps Marathon. Our teams fundraise to support Ainsley's Angels, completing the mission only after crossing the finish line, receiving the coveted race medal and celebrating inclusion.
If you choose to accept this challenge, you will set up a fundraising page and then you'll be added to our team Facebook group, where you'll receive support for your journey and make friends to last a lifetime.
Once we reach race weekend, you'll convene with your teammates the night before the race at our team dinner, and then kick off "The Peoples Marathon" bright and early the next morning. You'll take in historic sites and create memorable moments running a bucket-list race. To begin your journey towards running with the Marines, start with Step 1 below.

Director of Race Teams
Questions? Email me.
// MISSION OUTLINE FOR JOINING THE TEAM
1. SIGN THE ONLINE AGREEMENT
Complete this agreement and proceed to Step 2.
2. SET UP FUNDRAISING PAGE
Establish your ATHLETE-rider or ANGEL-runner fundraising page. Please name the page based on the runner or rider's name. Click "Become a Fundraiser" on the right side to start your fundraiser and follow the steps. Add a picture, share your story with Ainsley's Angels and set the goal to the desired bib option plan - $775 (with bib) or $150 (without bib).
3. MEET YOUR GOAL
Make sure you meet your fundraising goals by these dates:
50% of the goal by June 1st.
75% of the goal by July 1st.
100% of goal by August 1st.
Once you've met your goal, email Joe for verification.