Ainsley is the daughter of Kim and Lori Rossiter.  Kim, or 'Rooster', is a retired Marine Corps Major. Born in the middle of three children in 2003, Ainsley, was diagnosed with Infantile Neuroaxonal Dystrophy (INAD) just before turning four years of age. INAD is an extremely rare terminal illness that has slowly caused global paralysis.

When Ainsley went for her first jog during a local road race in 2008, she gave a radiant wind-induced smile that anyone would envy. In an instant, running provided the family with a therapeutic means to fight the devastation associated with learning and trying to live with the fact that sweet Ainsley had a terminal illness that would eventually take her to heaven in February of 2016.

We invite you to watch the video at the top of this page, as it truly captures Ainsley's energy and her impact on our world.

At Ainsley's Angels of America, we aim to ensure everyone can experience endurance events, Ainsley's Angels of America aims to build awareness about America's special needs community through inclusion in all aspects of life. Serving as advocates to providing education and participating as active members in local communities, we believe everyone deserves to be included.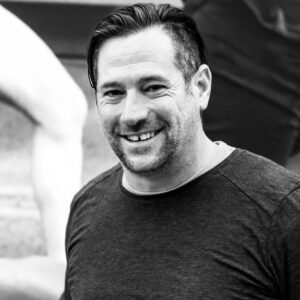 Kim "Rooster" Rossiter
Founder/President/Board Member
Click for Bio

Major Kim "Rooster" Rossiter is retired US Marine with over two decades of enlisted and officer service in North Carolina, Washington DC, Virginia, California, Okinawa, Africa, Korea, Norway, and is a combat veteran of Operation IRAQI FREEDOM.  In addition to serving as the President of the Ainsley's Angels of America, he is also a special advisor to many other adaptive sports organizations across the country. He and Lori, his wife of over 20 years, hail from Lake Charles, LA, and are parents to Briley, Kamden, and the namesake for Ainsley's Angels, the late Ainsley Rossiter.
Joe Orth
EXECUTIVE VP/Board Member
Click for Bio

Joe is a Marine Corps combat veteran. Joe met in Ainsley in 2008 when the Rossiter family moved to Virginia Beach where Major Rossiter and Joe served together. Joe got involved in running with Ainsley's Angels in 2012 and has not looked back since and has completed over 100 inclusion races from 5Ks to ultra-marathons.  Joe has a passion for the Ainsley's Angels mission and loves traveling around the country, and participating in endurance events with rider athletes.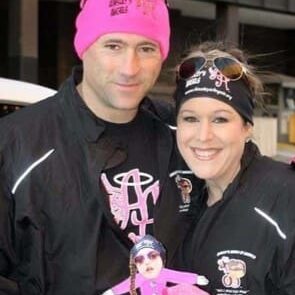 Kristine Seaward
Co-Founder/Board Member
Click for Bio

Kristine is Ainsley's Nana and the Southwest Louisiana Ambassador.  Kristine resides in Lake Charles, Louisiana, the birthplace of Ainsley's Angels with their two children, Christian and Madison.  Without speaking a single word, Ainsley has motivated me to do things I once never would have dreamed of.  A few words all of us at Ainsley's Angels live by, "life is not measured by the number of breaths we take, but the number of moments that take our breath away."
Camille Minor
Board Member
Click for Bio

Camille Minor, EdD, served as an educator in the public school system for 12 years. As someone passionate about service, community, and education, she now serves as the Manager of Leadership Programs for the Travis Manion Foundation. It is here where she met Kim "Rooster" Rossiter and learned about the mission of Ainsley's Angels. Camille resides in North Louisiana, loves to travel and spend time with her family. Proud to be a part of such an all-inclusive community!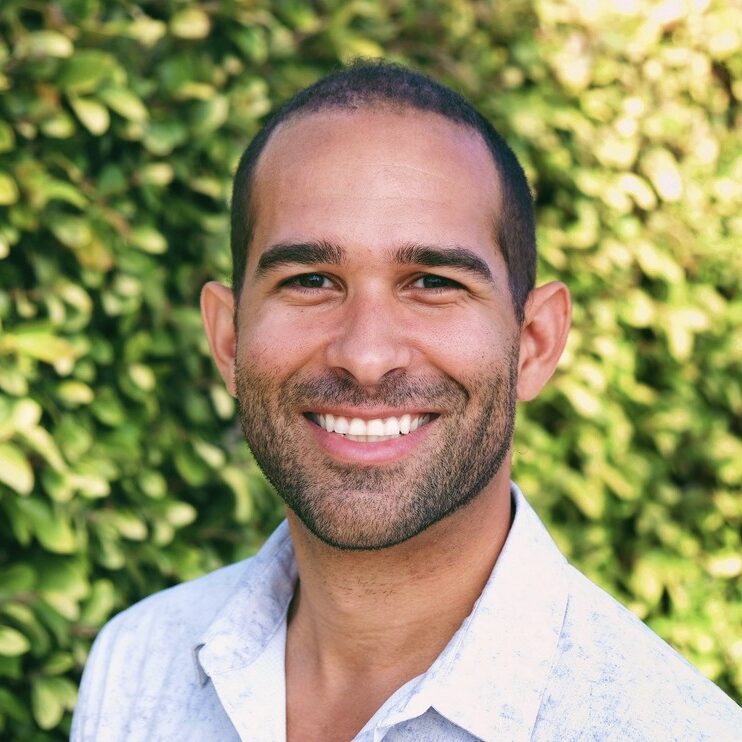 Andrew Reid
Board Member
Click for Bio

Andrew Reid is a disabled Jamaican-Cuban storyteller who migrated to the United States at the age of 10. He was an undocumented immigrant for several years before receiving US citizenship under the wet foot, dry foot policy from the Cuban Adjustment Act of 1966. He uses his multicultural Caribbean identity and the visual medium to create stories grounded in drama but not bound by genre.

He is a DGA Award winning director and MFA graduate from the USC School of Cinematic Arts. His award-winning projects have screened at Slamdance, CAA Moebius, Paramount Pictures, HollyShorts, Cleveland, Pan African and over 60 other film festivals worldwide. He was recently nominated at the NAACP Image Awards and was a finalist for the HBOMax Latino Short Film competition.

In 2022, Reid was a ViewFinder Emerging Director with Paramount TV Studios where he shadowed director Pete Chatmon (Insecure, The Flight Attendant, You) on the show Fatal Attraction. He is developing feature, episodic and commercial projects that have received support from the Tribeca Film Institute, SFFilm, Film Independent, The Gotham and Sloan Foundation.

Reid was also selected for the 2022 Commercial Directors Diversity Program and his commercial clients include On Running Shoes, Intel and RespectAbility. He has produced several short films and has studio experience at Artists Equity, Pearl Street Films, NBCUniversal and Discovery Communications.

You can learn more at www.ReidtheStory.com
Shaun Evans
Senior Vice President of Programs
Click for Bio

Shaun is a physical therapist residing in upstate NY with his wife Nichole and two sons, Shamus and Simon. Shaun is an experienced distance runner and finisher of over 40 marathon and ultramarathon events, as well as a newly developed triathlete. He runs most of his miles with his son Shamus who was born with cerebral palsy. The duo created a mission which they dubbed Ainsley's Angels Power to Push; in 2015 they ran 3200 miles from Seattle to NYC and in 2017 they ran 1700 miles down the Mississippi River to gift running chairs and spread the mission of Ainsley's Angels.
Tracie David
Senior Vice President of Membership
Click for Bio

Tracie has been involved with Ainsley's Angels since its inception in Southwest Louisiana in 2012. She is first cousin to Lori Rossiter, Ainsley's mom. Tracie has served as photographer for events in Southwest Louisiana and has also served as Ambassador of SWLA for one year before accepting the role of Senior VP of Administration.  Tracie and her husband Greg are parents to Dylan, Derek, and Devin and they all assist the SWLA ambassadorship in all aspects of race day when needed.  Their youngest son Devin has been running as an Angel Runner since 2013 at the young age of 8 1/2 and hopes to someday work at the National level of Ainsley's Angels of America.
Lauren Bruce
Senior Vice President of Development
Click for Bio

Lauren "LB" Bruce serves as Senior Vice President of Development. She earned an MPA from UNC Wilmington in 2016, where she joined the Ainsley's Angels family in Southeast NC. She was instantly hooked and has since completed countless races with Angel Riders from 5k to marathon, and became Local Ambassador for Ainsley's Angels in the Triad in Greensboro, NC. Lauren works in the nonprofit sector, and in her spare time she loves to hike, travel, and bake.
Chris Wood
Senior Vice President of Finance
Click for Bio

Chris is a 2004 graduate of Old Dominion University with a Bachelor's degree in Business Administration/Accounting. He has been in the field since 2004 but has been preparing taxes for over 18 years. His managerial background helped mold his client-focused, proactive approach to client business taxes in his tax practice, C. Wood & Co, LLC.  He is originally from Portsmouth, Rhode Island and moved to Virginia Beach in 1997 to pursue a career in the accounting industry.  He is married to his lovely wife, Sharon who is a teacher in Virginia Beach, and has 3 children, Anthony, Wilson, & Zachary, a daughter-in-law Chelsea and 2 beautiful grandchildren, Audrey and Anthony James Wood, Jr.  Chris is very active and enjoys the beach, coaching his kid's baseball and football teams, martial arts, and running.
Amanda Piccirilli-Hall
Senior Vice President of Marketing & Comm.
Click for Bio

Amanda serves as the senior vice president of marketing, as well as the southeast Pennsylvania ambassador, for Ainsley's Angels of America. Amanda is a marketing and communications professional living in the Philadelphia suburbs with her husband Taylor, son Teddy and two fur babies, Gatsby and Knox. Amanda has more than 10 years of marketing, communications, graphic design, and nonprofit experience. Amanda has been the southeast Pennsylvania Ainsley's Angels ambassador since November 2015 and was named the senior vice president of marketing in November 2016. She is both a distance runner and triathlete – proud to spread the message of inclusion at each and every race.  
Laura Shuler
Vice President of Race Series
Click for Bio

Laura currently serves as the Vice President of Race Operations as well as the Eastern Carolina Guardian Angel of Community Outreach. She has been with Ainsley's Angels since 2014 after signing her son Gavin up to be an Angel Rider. Prior to taking the on the role of Vice President of Race Operations she served as Local Ambassador in Eastern Carolina. Laura resides in Jacksonville, NC with her husband, USMC Major Kevin Shuler and their children Gavin, Carlee and Aubrey. Laura Also works from home as a Sr. Director for Thirty-One Gifts and serves in philanthropy on their Gives Care Council.
Scott Pergugia
Vice President of Special Projects
Click for Bio

Bio coming soon. 
Tanya McGee
sr director, ambassador program
Click for Bio

Tanya is best known as Ainsley's "Nannie". Tanya has made it her life's work to help individuals live a satisfying, hopeful and contributing life. She has a master's degree in Clinical Psychology and serves as the Executive Director of Imperial Calcasieu Human Services Authority which provides administration, operations and management of all federally and state funded programs for mental health, addiction and developmental disabilities in SW Louisiana. She is married to Reagan McGee, and they have 3 children, Jimmy, Madelyn and Alivia.
Michelle Smith
Sr. Director, Ambassador Program
Click for Bio

Michelle is an Early Childhood Special Educator with over 20 years experience in the Onslow Co. School system in Jacksonville, NC.  In addition to being the Mid-Atlantic Regional Vice President for Ainsley's Angels of America, she was also a founding member of the Ainsley's Angels in Eastern Carolina Ambassadorship, which formed in 2012.  Michelle continues to reside in Jacksonville, NC with her husband Kevin and their daughter Paige, who are also active members of the Ainsley's Angels family.
Kristy High
Sr. Director, Ambassador Program
Click for Bio

Kristy is a special education teacher and has been teaching at the elementary school level for 19 years. Kristy became involved in Ainsley's Angels of America after her daughter Kendall Jade was matched with Rooster through a buddy support group on Facebook known as I Run 4 Michael. After witnessing first hand Kendall Jade's first race and the joy it brought the entire family, Kristy was hooked. She brought Ainsley's Angels to North Central Indiana in September of 2016 and has since accepted the role of Central Plains Regional Vice President. Kristy resides in Russiaville, IN with her husband Eric, and their children Haley, Kendall Jade, Donovan (AKA Angel Channel News), and Deklan, along with granddaughter Tiernii.
PJ Sapienza
Sr. Director, Ambassador Program
Click for Bio

PJ is a Michigan native with a passion for incusion!  He is married with 3 kids, with the entire family helping in the local Ambassadorship in Southeast Michigan.  PJ has done everything from 5k's to obstacle races to Marathons, with his favorite distance bring whatever is next.  PJ not only supports Ainsley's Angels but also volunteers with Special Olympics and is a running coach at the local running store. His Angel riders motivate him and he loves seeing how excited my riders are about being able to race and the friendships formed between riders, runners, and families.  I strive to make running, acceptance, and inclusion a part of more people's lives.
Tanya McInerney
Director of literature
Click for Bio

Tanya Hernandez McInerney serves as the Director of Literature for Ainsley's Angels of America.  She received her Master's degree from Old Dominion University, and has worked as an Early Childhood Special educator for 20 years.  Working in an inclusion Preschool classroom has allowed Tanya to see the positive impacts inclusion has for children with disabilities.   She is also an RRCA certified running coach, and began running with Ainsley's Angels in 2015.  Tanya was inspired to run the Marine Corps Marathon after watching a video about Ainsley and her family's journey.  She resides in North Carolina with her family.  
Sylvia Hanes
Director of Social media
Click for Bio

Sylvia Hanes serves as the director of social media, while also being a guardian angel for our South Mississippi ambassadorship and a champion for our Marine Corps Marathon charity team. Sylvia has a master's in digital communication from the University of Florida and has been an active part of Ainsley's Angels since 2015. When she's not putting in miles of smiles as an angel runner or creating Insta reels, she's likely to be found snuggling her puppies Brick and Champ, or playing video games with her husband Tommy.
WANT TO HELP SPREAD THE MESSAGE OF INCLUSION WITH US?